The original waterproof anchor bracelets from Sweden
"Great communication, fast delivery and most of all a beautiful bracelet! Bought this one for a friend, but I will be returning to buy one for myself."

Jamie, USA
"Ett sådant vackert armband! Välgjort, snabb leverans och vackert förpackad. Kommer handla mer från er."

Louice, Sweden
"Literally perfect! Purchased the stainless steel version. Looks GREAT with just about anything I wear. It is comfortable and stays on my wrist without coming undone. Thank you very much Maris Sal!"

Sarah, USA
Some of our friends living their dreams
Victoria - California
Victoria Chalaya is a USCG Captain, creator of the largest audienced show for LA Fashion Week, a popular fashion blogger and owner of a yacht management and charter company in Marina del Rey, California.
Just like us she is passionate about all things nautical and has a special place in her heart for sailing and whales!
Stefan Andersson - Sweden
One of Sweden's greatest singers and songwriters Stefan Andersson portrays our Swedish history in entertaining ways. With his many songs and performances about the often times tragic fates of people who lived before us, he continues to captivate his audience.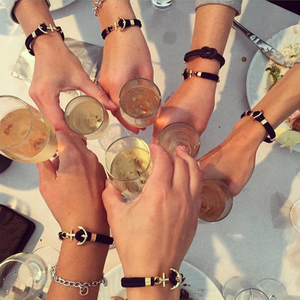 Anna Östling - Sweden
Anna is World Cup Matchracing winner 2014 and 2016 and was appointed Female Sailor of the Year 2009, 2011, 2014 and 2016.
She is passionate about protecting the oceans and is the co-founder of Wave Initiative, a foundation inspiring people to re-use and conserve our planet´s resources and be active in nature.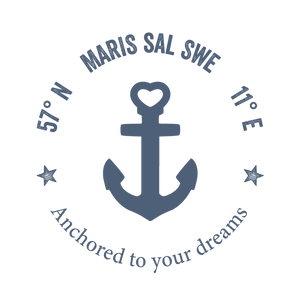 WHY MARIS SAL?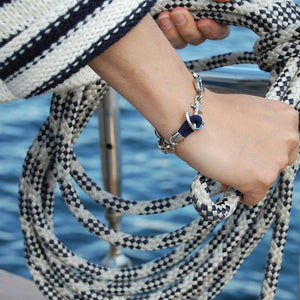 Waterproof Quality
All items in our collection are 100% waterproof. Whatever you wear you can shower, swim or sail in. Our nautical bracelets are made of highest quality stainless steel, so they are something you can enjoy and wear everywhere, even in the ocean.
After all Maris Sal is Latin for sea salt …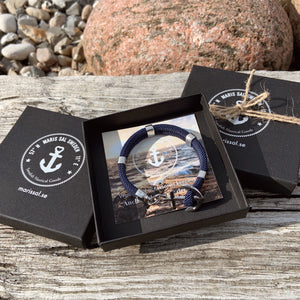 Dream outside the box
Every item comes beautifully gift-wrapped in an eco-friendly box which you can use to store your jewelry in.
To inspire you to stay "anchored to your dreams" every order comes with a road-map to fill out and an art card with a motivational quote to hang on the wall or use as a bookmark.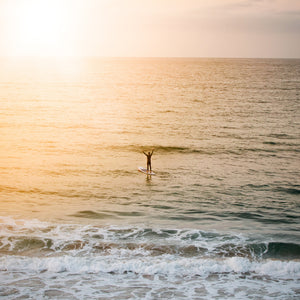 Caring for our planet
"We do not inherit the earth from our ancestors; we borrow it from our children."
That's why we donate 1$ per nautical accessory to the world's leading environmental organisations; World Wildlife Fund and Greenpeace, who work hard to protect our planet so we can pass her on to future generations.
UNBOXING A MARIS SAL NAUTICAL ANCHOR BRACELET
Location
Our office
Hönö island, Sweden
Opening hours:
On agreement